1 HOTEL AND HOMES
102 24Th St, Miami Beach, FL, 33139
1 Hotel And Homes Miami Beach
Among all the hotels and condominiums that the city of Miami Beach offers, the 1 Hotel & Homes is without a doubt the only building which combines nature with luxury in the heart of Miami Beach. The 1 hotel & Homes located on 2399 Collins avenue gives its residents and hotel guests an advantageous position where within a short walk from the shops, museums, architecture and restaurants that make Miami famous. With 600 feet of spotless Beachfront bordering the Atlantic Ocean the residence offers a dash of nature and serenity while being in the center of South beach and its dynamism.
Renovated in 2015, the 1 Hotel and Homes desire was to keep the legendary foundations of the building characterized by the history of Miami Beach with high expectations on aesthetics and environmental standards. To meet their expectations, Richard Lefrak, developer along with Meyer Davis Studio, head designer picked the renowned Brazilian designer Debora Aguiar for the residential part. The 1 Hotel and Homes has 156 condo residences spread over 16 floors ranging from 866 square feet to 3.955 square feet. All condos have been redecorated by Debora Aguiar who has successfully combined peacefulness and luxury in every unit.
---
1 Hotel Condominium Features
1 Hotel & Homes provides at this time a multitude of amenities exclusive to its residents and guests. The property has four swimming pools including one located on the rooftop offering; not only an endless ocean view but also a view of the breathtaking Miami Skyline. The best way to fully enjoy this panoramic view is seating at the Watr at the 1Rooftop, one of the eight unique dining outlets.
1 Hotel and Homes deals exclusively with Signature farm fresh products for its dining locations whether is it at the pool side or it newest signature restaurant: Habitat by Thanawat Bates. The 1 Beach club planned to open in March,2020, will be the newest service offered by the 1 Hotel & Homes. An oceanfront retreat exclusively for members that will offers food, drinks, and areas to connect with nature and enjoy the beautiful Miami weather.
Well-designed studios, 1 and 2 bedroom units
Most units have balconies
Three oceanfront landscaped swimming pools
600 linear feet of private beachfront area
Stunning resort-quality expansive pool areas
World-class gym and spa
24 hour security
Complementary valet parking for all residents
Fully-staffed amenities
Air Conditioning is centralized to the building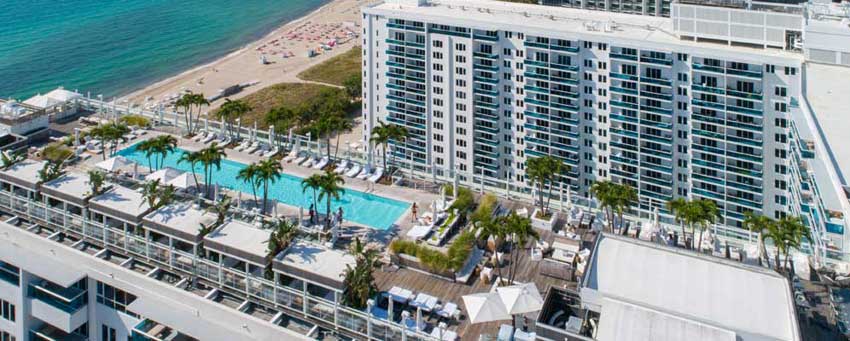 Owners of 1 Hotel & Homes have access to a full-service 14,000 square foot Bamford Haybarn Spa and Anatomy elected the best gym in Miami in 2019. Further, part of owners' privileges at the 1 Hotel & Homes is private entrance, twenty-four-hour concierge, valet parking, access control and bellman services. In addition to that shopping services for groceries, dry cleaning and pharmacies with pre-arrival pantry stocking along with eco-conscious housekeeping and linen services can be requested to the 1 Hotel & Homes' staff.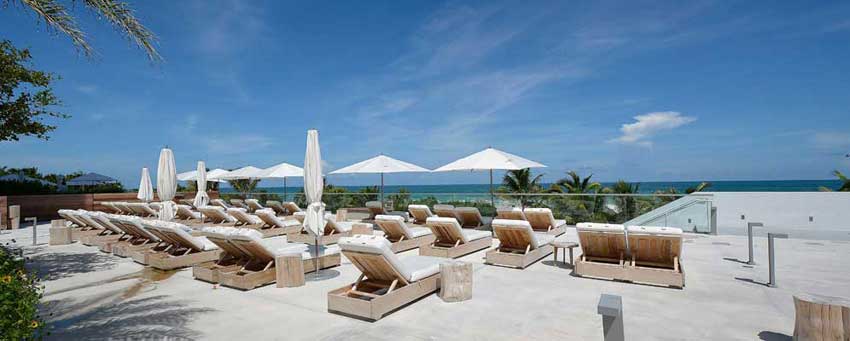 List Your Condo With 1HotelAndHomesRealty.Com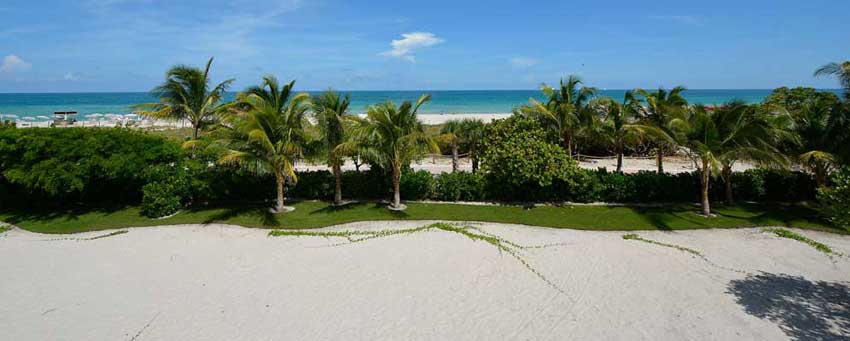 LISTINGS ALERTS
Subscribe To Our Free Alerts
New Sales & Rentals Units
Prices & Pictures Updates